The global economic slow-down doesn't mean that you need to give up your overseas travel plans or putting holidaying with your family on the back burner. Planning a great holiday on a budget is very possible and here are our Top 10 Thrifty Travel Tips for taking a trip without breaking the bank.
1. Travel Off-Season
The biggest savings you can make when planning a trip is to travel off-season. During the off-peak months, both air-fares and accommodation to your destination of choice can cost less than half the usual amount. The extra bonus of travelling off-season is that where ever you're going will be less crowded and you can spend more time actually enjoying your holiday instead of fighting through the throngs at restaurants and waiting in ques at tourist attractions. It's off-season somewhere in the world in each month of the year, so you can literally travel off-season all year long!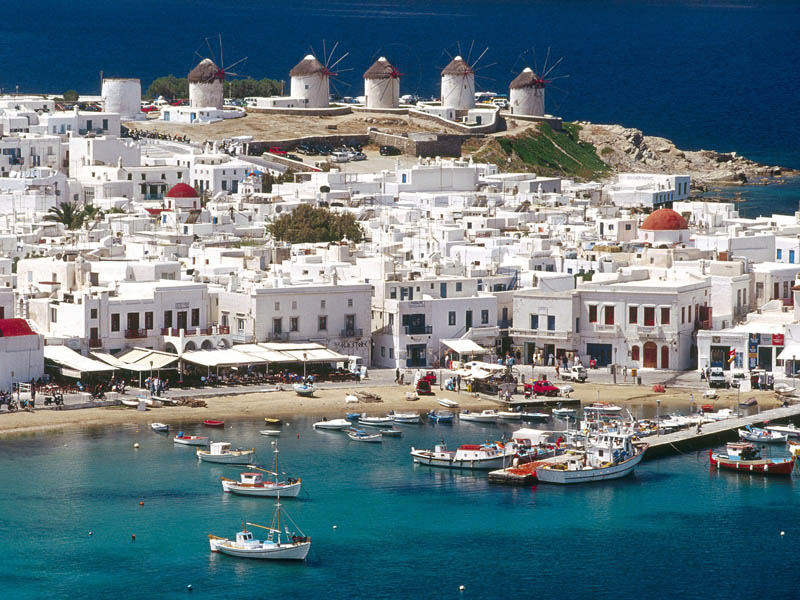 Greece has the best rates in October with summer crowds dying down and the weather is a pleasant 23 degrees Celsius.
2. Go to More Affordable Destinations
Overseas travel can still be affordable if you know where to go. Choosing a country where the exchange rate is equal or lower to your home country allows for a chance to travel abroad and saving heaps at the same time. Countries like Thailand, Cambodia, and Vietnam are ideal budget travel destinations and have a lot to offer in terms of historical architecture, beautiful natural scenery and exotic cuisine.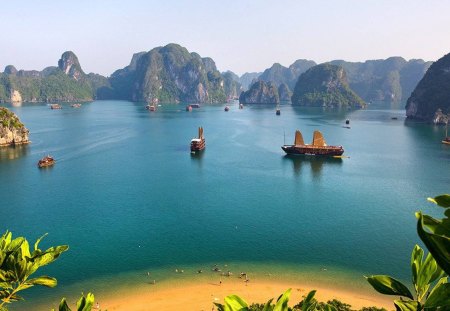 A 2D/1N luxury cruise on Halong Bay, Vietnam can cost as little as USD$120 per person.
3. Group Travel
The more, the merrier! Share travelling costs and get more out of your vacation by going in a group. Taxi rides and car rentals work out less per head with 4 people to a cab instead of 2. And if it's a really big group, you can charter a mini-van which allows for road trips and day trips! At restaurants and eateries you get to sample more dishes instead of limiting yourself to a dish or two.
Save more when travelling in a group by banking on group discounts.
4. Cruise to Your Destination
Contrary to popular belief, going on a cruise can be fun and very affordable. A cruise holiday that stops at multiple ports of call let you explore numerous cities and countries in comfort and affordable luxury. There's no need for hopping on and off coaches or taking extra inter-city flights. Airfare, meals, on-board activities and accommodation are usually all included in the cost of your cruise.
Cruise rates for a 10 day cruise around Spain, France and Italy on the Norwegian Epic starts from a very affordable RM3,250.
5. Eat Like a Local
When in Rome, eat as the Romans do. Avoid touristy restaurants with "We Speak English" signs and multilingual menus. Restaurants and eateries that are filled with locals would serve better fare for less money. Be adventurous and go where the locals go and eat what the locals eat. After all, one of the best ways to experience a country is through the local cuisine.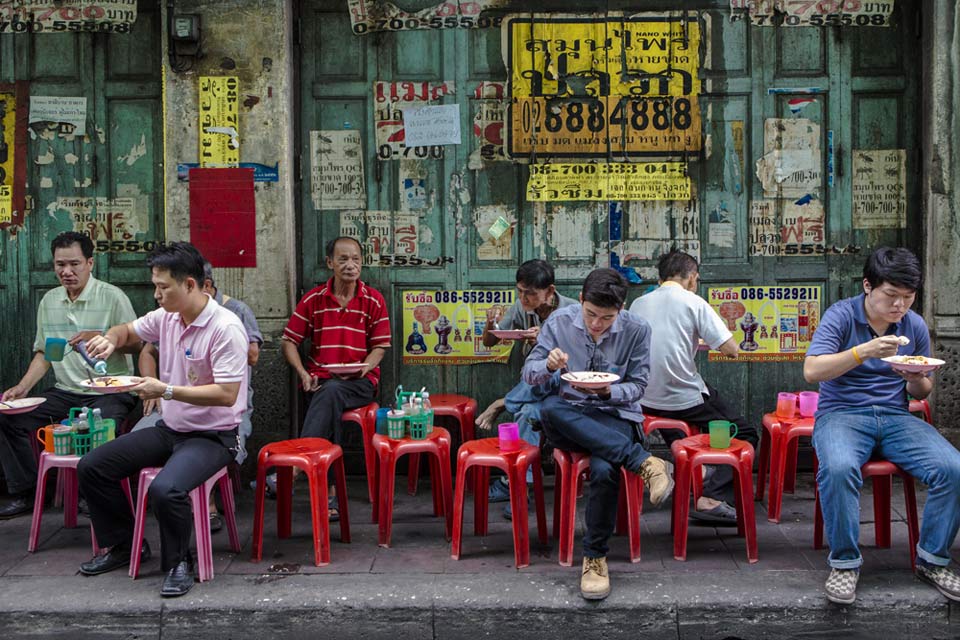 Street food is the best and cheapest way to sample local fare.
6. Spend Your Days Cheaply
Where possible, walk everywhere and take in the local atmosphere and architecture. Visit local parks and markets where you can observe local life. Hunt for cheap or free attractions where you can experience local culture at little or no cost.
Central Park, New York. Stroll through the meandering pathways, lounge on the open meadows, have a picnic or go boating on the lake – New York's iconic park has lots to offer tourists and the best thing is it's free!
7. Pay With Cash, Not Credit Cards
Budget your expenses for the trip and change all the foreign currency you need before the trip. Holiday makers tend to overspend when using credit cards, so restricting yourself by just paying with cash will help you keep to your budget. Avoid the change bureaus in airports, train stations and tourist spots as they usually have the worst foreign exchange rates.
Local vendors such as restaurants and shops may charge a fee for credit card transactions. And some banks charge a foreign exchange fee when using your credits card. Stick to cash to avoid unnecessary fees.
8. Go All-Inclusive
All-inclusive hotels and resorts often offer a convenient and affordable base for exploring a destination, and you don't necessarily have to be chained to the resort property. These all-inclusive hotels and resorts are great for island holidays as it would include some water sports activity like snorkelling or scuba diving, at least two meals a day, lodging and a lot of free time to explore or relax on your own. If you're planning on doing a lot of water sports during your island holiday or want a hassle-free getaway, all-inclusive hotels and resorts can make your trip a lot less expensive.
All-inclusive hotels and resorts make for an affordable and hassle free holiday.
9. Don't Shop
Unless you're on a planned trip with a mission to shop, you don't really need to shop. Don't shop and don't shop unnecessarily just because you're on holiday. You'd be surprised how much you can save by just reigning in your urge to shop. And one of the easiest ways you can save money when travelling is to steer clear of buying souvenirs. Do you really need another tacky souvenir that was mass-produced in another country entirely? But if you really do need to find a little memento of your trip, check out the local flea markets and bazaars for items that would be more authentic, meaningful and culturally representative of the place you're visiting. Also, give yourself a budget and stick to it.
Keep calm and don't shop when on vacation. Save the money and see the sights instead.
10. Do Your Research & Plan Ahead
Do some research on where you're going, where to get the best cheap eats and the cheapest way to get around. Being armed with a plethora of information about your holiday destination will allow you to make an informed decision on how to make the most out of your holiday on a budget.
Doing a little research about your travel destination can go a long way and saves you time and money.
If you don't have the time to plan your own vacation, leave it to Summit Holidays and let us plan your next holiday for you. Whether you're looking for a weekend island getaway or a Mediterranean cruise, we're sure you will find the perfect holiday package that will suit your travelling budget with Summit Holidays.