Catching the beautiful Aurora Borealis is a once-in-a-lifetime opportunity and should certainly be included on everyone's travel bucket list. This stunning natural phenomenon lights up the night sky with hues of green and purple caused by geomagnetic storms. There's no one way about predicting their appearance or viewing them, but here are some basic tips on how to increase your chances of catching the elusive Northern Lights.
1. Head North.
The general direction to head in the hunt of the Aurora Borealis is north. The further north you go the better. The 'Spirits of The Sky' appear most frequently and most spectacularly in the Arctic Circle, which includes Finland, Norway, Iceland, and Alaska.
2. Keep one eye on the sky.
If the sky is cloudless and clear and the stars visibly shining brightly, it's a good time to catch the Northern Lights.
3. Timing is everything.
The best time to catch the Northern Lights is between September and March. They are most likely to appear between the hours of 6pm and 6am. Since Northern Lights hunting is a night time affair, try not to tire yourself out too much during the day.
4. Escape light pollution.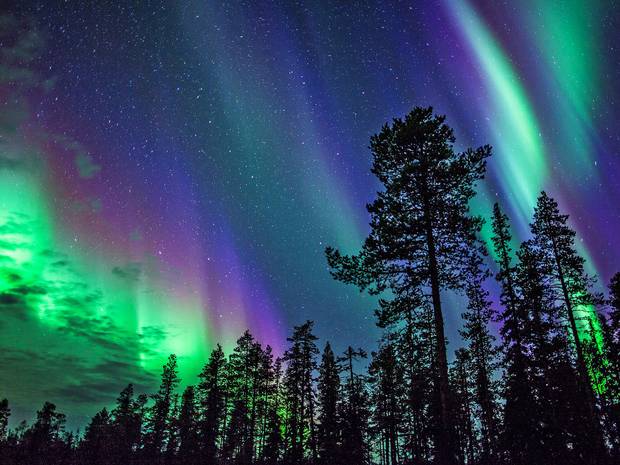 The best way to enjoy the performance of the 'Dance of the Spirits' which can be from a few minutes lasting up to several days, is to be as far away from city lights as possible. There's nothing worse than artificial light pollution diluting the spectacular display of the Northern Lights. Hilltops and lakeshores are great vantage points for viewing the dancing lights.
5. Get alerts and notifications.
Sign up for alerts and notifications to notify you once the Aurora Borealis appears in the sky. If you're hunting in Finland, the Finnish Meteorological Institute informative 'Auroras Now!' website notifies you whenever magnetic conditions are likely to form these spectacular light displays. Some hotels in Finland, like the Aurora Chalet in Luosto hand out "Aurora Alarms".
6. Go with a local guide.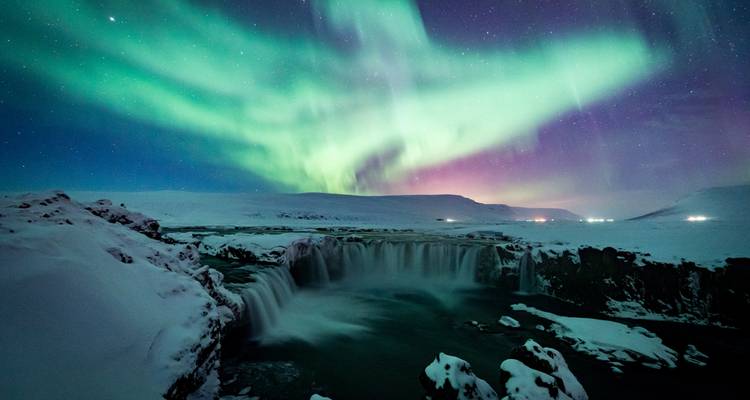 Hunting the Aurora Borealis can be a time consuming affair, especially for novice hunters. Why feel around in the dark all by yourself (literally) when you can go with the pros who know exactly where to head to and when.
7. Be patient.
Even the most experienced guides won't be able to tell you the future and forecast when exactly the Northern Lights will appear in the sky. After all, the mesmerising light displays are a natural phenomenon and it takes time and patience to catch them in action. In the meantime, manage your own expectations and enjoy the destination and all it has to offer.
Don't go hunting the Aurora Borealis alone. Let Summit Holidays lead and guide you on your hunt which will ensure you get at least one sighting of the Northern Lights if not more.
Here are some packages you might be interested in: