From awe inspiring man-made structures to breathtakingly beautiful natural habitats, some of the most cherished destinations in the world are slowly but surely disappearing due to the devastating effects of global warming and industrialisation. Here are some of the world's most popular destinations which may not be around for very long.
1. Great Wall of China
The 2,000 year old Great Wall of China is the world's largest man-made structure stretching over 21,000 km. This magnificent testament to human engineering and one of the 7 New Wonders of the World has seen a third of the Great Wall built during the Ming Dynasty destroyed due to natural erosion and human damage.
2. The Taj Mahal, India
Another 7 New Wonders of the World, this ivory-white marble mausoleum commissioned in 1632 by the grieving Mughal emperor, Shah Jahan, to house the tomb of his beloved wife Mumtaz Mahal, is seeing its stunning exterior being threatened by environmental pollution turning it yellow. Recently, there have also been concerns for the tomb's structural integrity due to its weakened foundations, so visit it soon before it completely crumbles.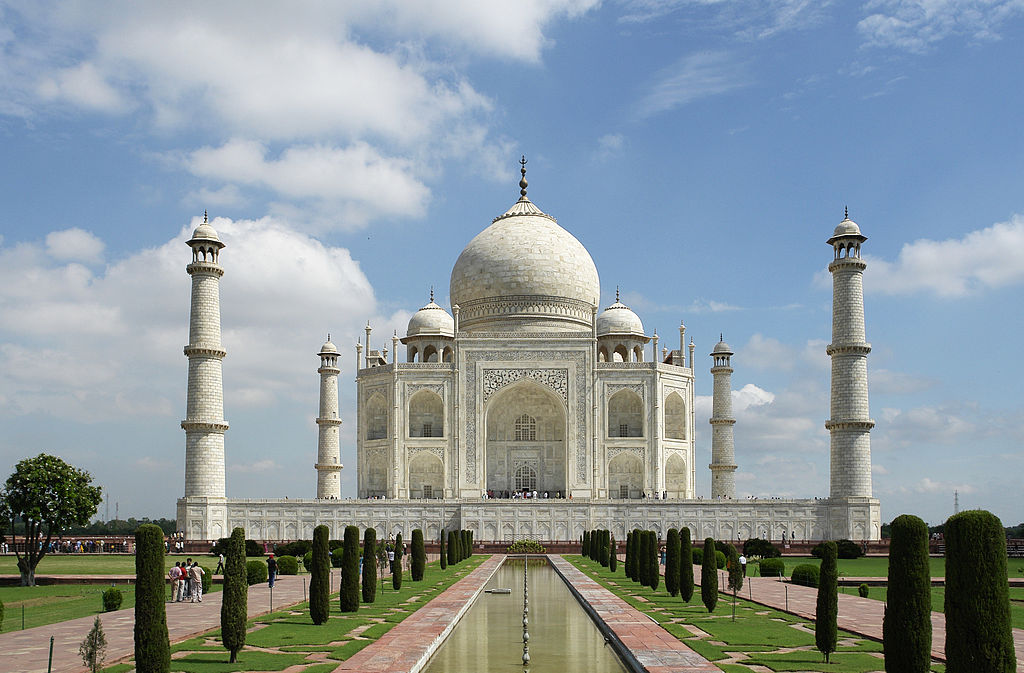 3. The Maldives
Known for its crystal clear waters and magnificent white sandy beaches, this stunning group of coral islands lie at an average elevation of around 4 feet above sea level making it one of the lowest countries on earth. With rising sea levels, environmental experts fear that this marvellous Indian Ocean archipelago may be lost to the sea within 100 years.
4. Great Barrier Reef, Australia
The Great Barrier Reef off the coast of Queensland Australia is aptly named so as it is the largest coral reef in the world. It is no wonder that the sprawling 2,300km-long ecosystem is a top destination for divers and snorkelers alike as it home to hundreds of different types of hard as well as soft coral including countless species of marine life. Rising ocean temperatures and water pollution, amongst a host of complex environmental factors, is taking its toll on this natural wonder. Some experts fear that if drastic measures are not taken to conserve the reef, it may be irreversibly changed forever. If you do visit, play your small but essential part in conserving the largest living thing on earth by not touching the corals as it is easily damaged.
5. Venice, Italy
This 1,500 year old "City of Bridges" (there are 417 bridges in Venice) is known to be one of the most romantic, if not charming places in the world. With its cobbled laneways and snaking canals serving as its main communication routes, as well as its beautiful architecture and rich history, it is difficult not to fall more in love with your partner in this wondrous city. It's been known that Venice has been steadily sinking for years, but is now sinking five times faster than previously estimated. Scientists have also found that this ancient Italian city is tilting to the east and heading out to the Adriatic Sea as the frequency of flooding is increasing. Ride the iconic gondolas on Venice's canals now before the entire city goes under.
6. The Dead Sea, Jordan
The Dead Sea, is actually a massive salt lake bordering Jordan and Israel, and is 8.6 times saltier than oceans making anyone who swims in its water to float effortless on the surface. Since ancient times, the Dead Sea has been recognised for the healing powers of its mineral rich waters and very possibly the world's very first health resort visited by Cleopatra and King Herod the Great. Over the past 40 years, it has been shrinking three feet per year and already lost a third of its waters due to neighbouring countries drawing water from the River Jordan which is the Dead Sea's only water source. Visit this remarkable natural wonder which also happens to be the lowest point of land on earth before it completely dries up.
7. Glacier National Park, Montana, USA
This magnificent park in Montana's Rocky Mountains was shaped by what used to be giant glaciers and is now experiencing the effects of climate change. It was once home to 250 glaciers which have now receded to a mere 25 glaciers. At the current rate, it is estimated that the park could lose all of its large glaciers by 2030. Witness the grandeur of this awe inspiring landscape soon before it melts away.
So, what are you waiting for? Let Summit Holidays book your trip of a lifetime to see these very special places on earth before they are gone forever.