If Sangria and flamenco dancing aren't enough to convince you to holiday in Spain, hopefully these 16 reasons will.
1. They have miles and miles of stunning beaches...
Picture source
Spain is famed for its golden sand beaches and sparkling blue waters. Whether you're sunbathing or surfing, there's a beautiful beach along the Spanish coast to do just that.
2. ...and the perfect weather to visit them all.
Picture source
Depending on the region, it can be sunny but not too hot like in Barcelona where temperatures only rise to as high as 25°C in summer.
Spain enjoys 300 days of sun a year, making it one of the most visited cities in Europe. No fog, no haze, just glorious blue skies and sunshine.
3. The historical art scene...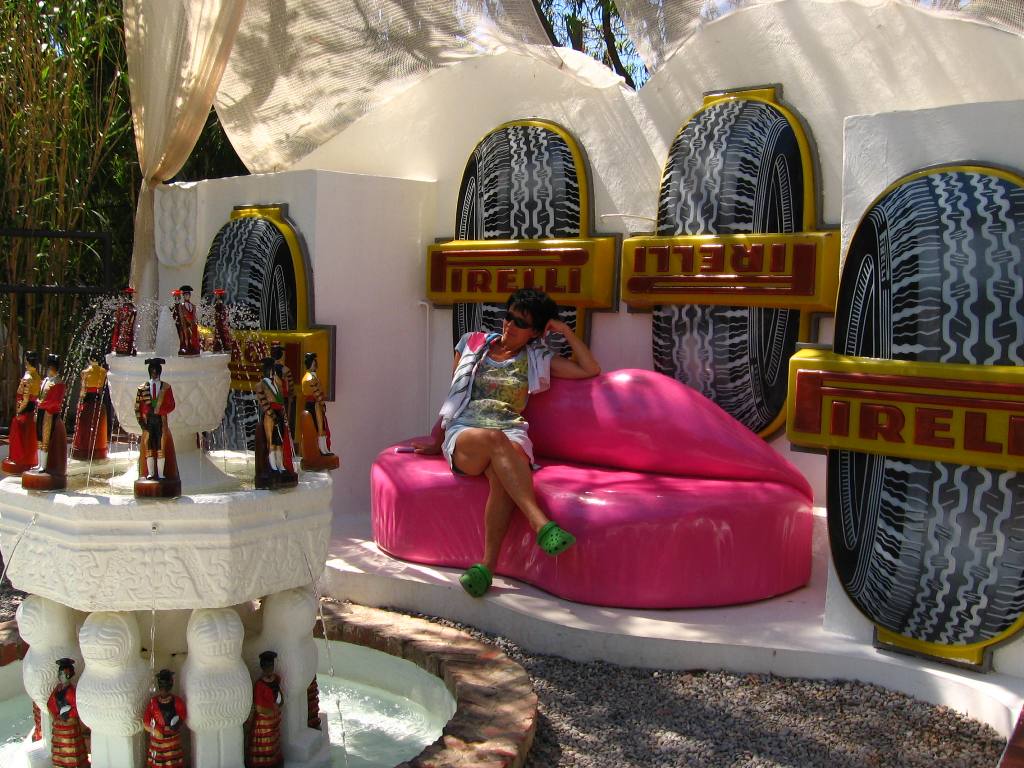 Picture source
Some of the most influential artists the world has known are from Spain, namely Pablo Picasso, Salvador Dali, Francisco Goya, and Antoni Gaudí. Where better to view their works than in Spain?
4. …and vast variety of museums.
Picture source
National Art Musuem of Catalonia, Barcelona
If you're a museum junkie, Spain is the place for you. There are about 1,500 museums in the whole of Spain! From art and photography to sex and science as well as a museum dedicated to chocolate, you'll certainly find a museum which you'd want to visit.
5. There are exotic Moorish places...
Picture source
Moorish columns and architecture inside the Court of Lions in The Alhambra
The 800-year old legacy of the Moors when they ruled Spain is still very much alive in the form of the beautiful mosques and Moorish architecture, like the Alhambra a palace and fortress complex in Granada.
6. …and even Egyptian temples...
Picture source
Temple of Debod
Madrid is home to the Temple of Debod, a gift from Egypt to Spain in 1968.
7. …as well as Roman ruins - everywhere!
Picture source
Ancient Roman aqueducts in Catalonia, Spain
Spain is riddled with Roman amphitheatres, aqueducts, temples and bridges – a legacy from when Spain was part of the Roman Empire from 218BC to 410AD.
8. The second best restaurant in the world is in Spain...
Picture source
The El Celler de Con Roca
El Celler de Can Roca, an avant-garde tasting menu restaurant in Girona, Spain came in second on the 'World's 50 Best Restaurants' list in 2016. Three restaurants out of the top 10 in the same list are from Spain.
9. …and the oldest restaurant in the world too.
Picture source
The Casa Botín
Founded in 1725, Casa Botín in Madrid is still serving their specialty roast suckling pig and roast to this day.
10. Spain produces some of the finest wines the world has ever tasted...
Picture source
Wine tasting at a Spanish vineyard
Wines from the Ribero del Duero region is famed for their fine wines. The Bodegas Aalto (2012) from Ribera del Duero ranked Top 10 Wines of 2015 on Wine Spectator's list.
11. …and have the most amazing food to boot.
Picture source
Seafood Paella - one of the most eaten and popular dishes in Spain.
Spanish cuisine is a marriage of fresh ingredients and long-lasting culinary techniques. Being a country by the coast, you'll easily find restaurants serving fresh and succulent seafood everywhere.
12. You get free food when you order a drink!
Picture source
Get a free tapa with your drink when in Granada
It's a Spanish tradition, especially in Granada, to serve a tapa or snack when you order a drink, usually alchoholic. The variety of tapas that may accompany your drink is astonishing. They may be a simple plate of olives or anchoas en vinagre to good-sized portions of potato omelette, cured meats and mini-burgers. It's completely possible to fill your stomach simply by having a round of drinks.
13. The crazy festivals...
Picture source
Who threw that tomato?
La Tomatina is one such festival held in the town of Bunol in Valencia where participants pelt each other with ripe tomatoes. Tens and thousands of tomato revellers flock to Bunol on the last Wednesday of August every year to take part in what may possibly be the 'World's Biggest Food Fight'.
14. …and a vibrant outdoor atmosphere.
Picture source
Plaza Santa Ana in Madrid comes to life after work hours.
As you walk through any city in Spain, you'll discover that there are a large number of bars where you can chill with a drink in hand and munch some tapas. The Spaniards love socialising with friends and colleagues after work filling these bars with lively chatter.
15. It's the perfect place to ignite your passion and romance.
Picture source
Seville, the romance capital of Andalusia, and one of the most romantic cities in the world.
Spaniards are lively and passionate people. And it won't be long before their lust for life and love rubs off a little on you. The art, wine, fine food and of course Spanish guitar will make you and your partner fall in love all over again.
16. Most importantly, it's affordable!
Picture source
Dine on inexpensive and delicious tapas!
A glass of wine or beer can cost as little as €3 and it's possible to have a meal with a drink for €5. It doesn't cost a thing to visit the Museo del Prado, the biggest art gallery in the world, and Museo Nacional de Arte Reina Sofia in Madrid on weekends and weekday evenings.
Whether you're looking for a fun getaway for the whole family or a romantic trip away to rekindle the flames of passion; let Summit Holidays plan the perfect Spanish holiday for you.