With 365 days of constant heat, sun and smog in Malaysia, 'tis the season to escape it all. With the cold crisp weather, invigorating fresh air, white thick powder and spectacular scenery, here are our list of some of the most scenic places in the world that are even more stunning in winter for you to spend the perfect White Christmas.
Lapland, Finland
In the summers, Lapland, Finland may have seemingly endless days with 24-hours of sun and in winter it gets dark early and extremely cold. But it's the perfect season to see the stunning Aurora Borealis, go on reindeer-drawn sleigh rides and cuddle up in a glass igloo admiring the clear starry skies.
Cappadocia, Turkey
The land of fairy chimneys dotted with thousands of pigeon houses have long been famed for its unworldly landscape. And in winter, this vast landscape of outcrops and rising buttes is blanketed in white powdery snow making it even more fantastical and magical. Bundle up and take a hot air balloon ride to get a bird's eye view of the amazing view below.
Lake Bled, Slovenia
Lake Bled in the alpine upper Carniolan region of Slovenia is one place where you won't be using any Instagram filters. The picture perfect scenery in the winter months is absolutely breath-taking and the serene beauty of Lake Bled will do wonders for your soul.
Czech Republic
Prague has long been known as a high society jetsetter destination of choice in Eastern Europe and one of the most romantic cities in the world. With its sparkling snowy winter coat on, Prague is even more romantic and spectacular in the winter months. Be charmed by the old-Christmas markets and twinkling fairy lights, the gas street lamps and historical architecture lightly dusted in snow. If you're looking for some Old World romance in your life, Prague is the place to go in winter.
Jeju Island, Korea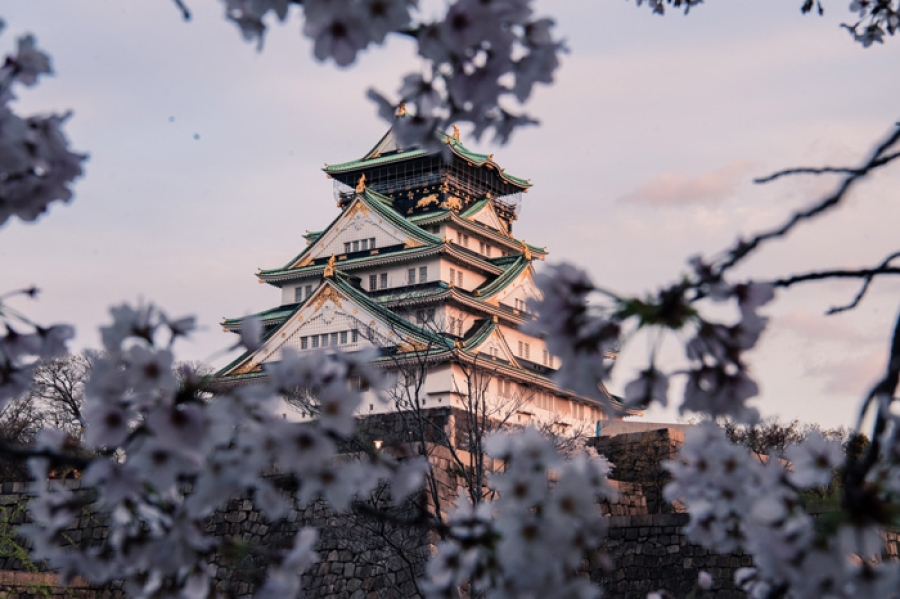 You may think that winters are dull and boring with overcast skies, less hours of daylight and when everyone just want to stay indoors. This is the complete opposite in South Korea. In the winter months when the temperatures start to plummet and snowfall is abundant, the South Koreans come out to play. There are plenty of wonderful winter festivals to enjoy, time for ice-fishing with the family and of course plenty of skiing and snow-boarding on the powdery slopes.
Bashang Grasslands, China
In summer, the vast Bashang Grasslands in northwest Hebei is a photogenic place of indescribably beauty and a hiker's paradise. During the winter months, with the sparkling frost and clean white snow blanketing the grasslands, it is an absolute sight to behold. Make your own history and walk where Genghis Khan walked and rode with his horsemen centuries ago.
Otaru, Japan
The small port city of Otaru, just a short distance from Sapporo in Hokkaido, Japan is turned into a romantic winter wonderland in the winter months. The most popular spot for couples and lovers alike is the winding canal in Otaru. The traditional Snow Light Path Festival which is usually held in February each year features a myriad of snow candles decorating the streets and the canal is illuminated by ball candles floating on the surface.
The Italian Dolomites
The mountain ranges in Italy's northwest is absolutely stunning in its own right and has some of the prettiest hiking paths and picturesque scenery you would have ever laid your eyes on. In winter, it's the perfect alpine retreat and there's plenty of fun to be had up high in the Italian Dolomites. Ski, spa, toboggan, horse-ride in the snow or just sit in an outdoor café and enjoy the scenery with the looming snow covered peaks of the Dolomites as a backdrop – you can choose to do as much or as little as you like.
Hallstatt, Austria
This small lakeside village and UNESCO World Heritage site in Austria is often voted as one of the most picturesque villages in the world. And it is not difficult to see why. Apart from the stunning views around the lake, the village is home to a couple of historical buildings, namely the 15th-century Roman Catholic Ascension of Our Lady Church and the 18th-century Evangelical Church of Hallstatt which both are still in use today.
Zermatt, Switzerland
Spending a winter vacation in Zermatt is truly a magical experience and a mountain enthusiast's dream come true. You can enjoy the striking scenery by hiking and snow-shoe through the sunny terraces or ski over 360km of pistes marvelling at the snow-covered peaks. Or stop by the igloo village.
The Highlands, Scotland
A winter getaway to the Scottish Highlands can be quite invigorating especially if you love mountains, snow, medieval castles and endless hiking trails. There are less people visiting the Highlands during this time of year which means it's more affordable and you practically have the entire outdoors to yourself to explore in your own time.
New York, USA
The Big Apple may not be filled with rolling plains and wild flowers, but the soaring skyscrapers and high rises that dominate the skyline are pretty impressive. In the cold winter months the City That Never Sleeps is whitewashed with a thick layer of white powder turning the city of steel and glass into a city of sparkling snow. Visit the legendary Bloomingdale's flagship store at 59th Street and Lexington Avenue, enjoy a stroll through Central Park and have a go round the outdoor skating rink at the Rockefeller Centre for a classic New York experience in winter.
Don't miss this spectacular magical season. Book your winter getaway with Summit Holidays for an unforgettable winter vacation with your partner, family or friends.