A new year is upon us and the beginning of the year is when most people naturally start wondering where they might holiday or where their wanderlust might take them in the coming year. As you're making holiday plans for the year ahead, keep these New Year's Travel Resolutions in mind to make the most out of your holidays:
1. Unplug for a Week, or Weekend
These days it seems like we're constantly on our phone or tablets, hooked to the internet, checking Facebook status updates or Instagramming our food. Take a vacation where you truly disconnect from the online world and connect with the real world around you. Put away your device and give your vacation and yourself the attention it really deserves.
2. Use All of your Vacation Days
This is where so many of us fall short. There's no award for having saved the most vacation days, so why not just spend it all? All work and no play makes Jack a dull boy, so take advantage of those vacation days and spend it outside away from your work desk. Spend those precious days discovering another country, going on a rejuvenating spa retreat, taking a cruise, or bonding with family and friends on a group trip.

Picture source
3. Take the Road Less Travelled
Instead of the usual tourist sites and holiday desinations, be a little adventurous and go vacation in a far-flung, exotic country. Get out of your comfort zone and experience faraway lands which you would normally only ooh-and-aah over in photos in travel magazines such as Bhutan, Nepal, Jordan and Tanzania just to name a few.
4. Take That 'Big Trip' on Your Travel Bucket List
You probably have at least one 'big trip' on your ultimate travel bucket list.Whether it is seeing the Northern Lights in Iceland, riding camels by the Pyramids of Giza, or going on safari in South Africa – this year, make your trip of a lifetime come true and check it off your travel bucket list. From 1 January, start hoarding vacation days and putting away some money into a travel fund so that you have enough time and money saved up before the end of the year for that 'big trip'.
5. Go on a Road Trip
An awesome playlist, a full tank of petrol and adventurous passengers are all you need for a successful road trip. Taking a road trip lets you see more on the way to your destination, allows you the flexibility to stop whenever you like or go off from the travel route, and ultimately bond with you travelling companions. Many people don't take road trips thinking it limits your destination choices, but it all depends on how far or how near you want to go. You can even take a mini-road trip when you're abroad to experience the local offerings at your own pace.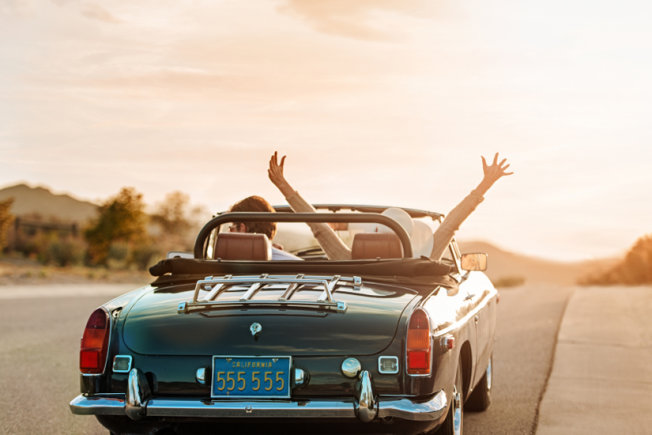 6. Eat Like a Local
Stay away from fast food joints and don't confine yourself to dining at the hotel or at restaurants where the food is more familiar to you. Be adventurous and go where the locals go and eat what the locals eat. After all, one of the best ways to experience a country is through the local cuisine.
7. Talk to Strangers
Start up a conversation with a local, even if it's only about the weather. You never know where that simple conversation might lead to. Create a connection, even if it's a small one with the people of the country you're visiting. Find out where to go, what to eat and how to best experience their country through them. Most people are very friendly with tourists, and it's a generally known fact that the further away you are from a city, the friendlier the people.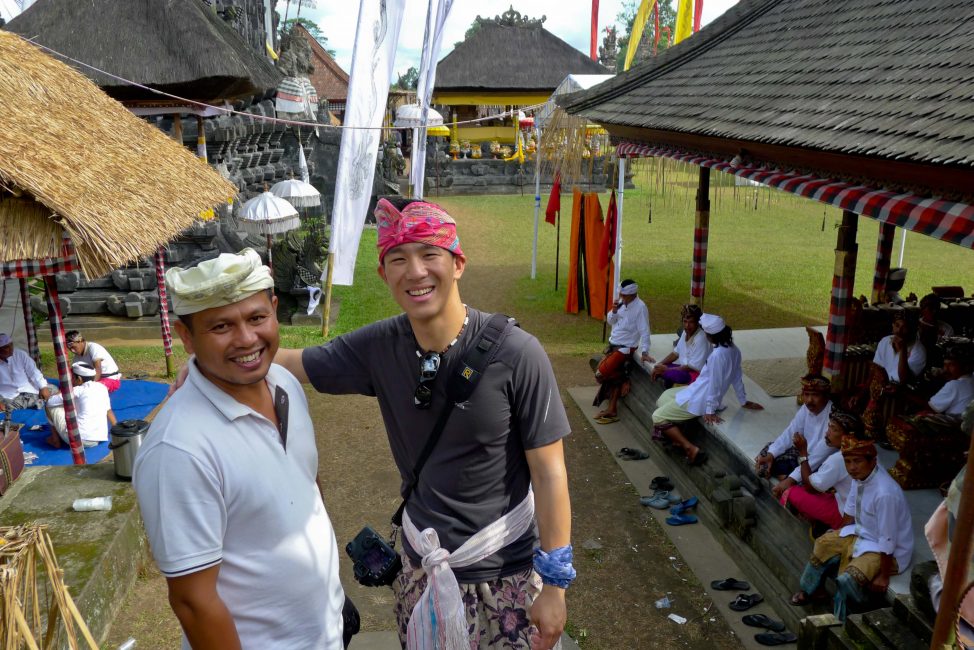 8. Take More Weekend Getaways
Long lingering holidays are great, but don't underestimate the rejuvenating powers of a quick getaway. It's like taking a power nap from the daily routine and trappings of life. Quick getaways take far less planning and can be as exotic or as low key as you want. Whether you're going away with family or a romantic getaway, you're sure to come back feeling refreshed and rejuvenated wondering when you can go again.
9. Plan a Family Vacation
The best time to get to know and bond with family is to go on a great family vacation. Plan a really epic family trip, not only with your immediate family but with the whole gang – aunties, uncles, and cousins. Everyone's always so busy with their own lives, people tend to forget to spend some real quality time with family. Cruises and all-inclusive holidays are the best way to enjoy a family holiday with minimal planning.
10. Book a Last-Minute Trip
Be spontaneous, and take a last-minute trip to anywhere. Being adventurous and going on a spur of the moment holiday can be fun and exciting. Take advantage of cheap last-minute flights and just go with the flow when you arrive at your destination.
Whatever your travel resolutions are for this coming year, let Summit Holidays help you realise them. Leave us with the nitty-gritties of planning your dream holiday of a lifetime or an impromptu weekend getaway, so that you can concentrate on enjoying an unforgettable trip.