Whether you're on the boon or bane wagon with regards to ditching all your devices whilst on holiday, these 10 essential apps for travelling abroad will surely make your holidaying a little easier.
1.
AccuWeather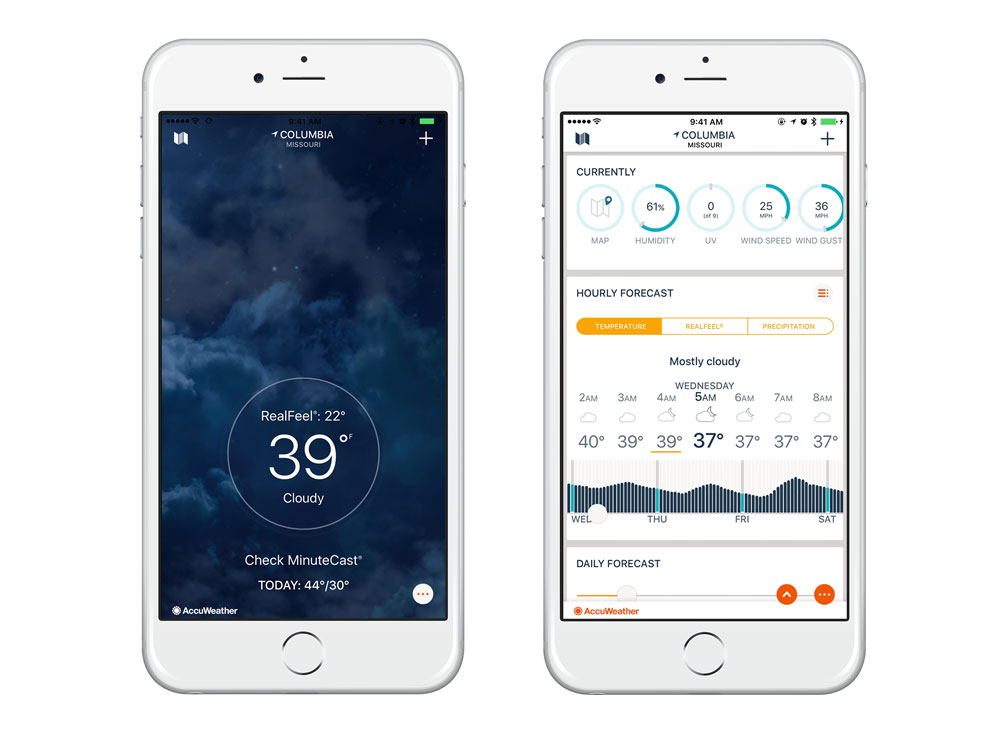 Using the same technology that news stations use for their broadcasts, this location based app looks into the future up to 15 days ahead and tells you if it's going to be sunny, rainy or cloudy. Apart from the 15-day daytime and night time forecast, AccuWeather has an hourly forecast which tells you the temperature, humidity, winds and "RealFeel" temperature every hour of the day. This is an essential app for you especially if your travel and holiday plans are weather dependent.
2.
Rome2Rio
As the name of this app suggests, Rome2Rio is a multi-modal, door-to-door search engine in the palm of your hand that shows you how to get anywhere and possibly everywhere by train, plane, bus, ferry and automobile. Just key in where you're departing from and where you need to go and voilà the app will list the various modes of transport available and approximate costs. With this nifty app, you'll be able to calculate the cost of your entire trip door-to-door and find the best way for you to get from A to B.
3.
Google Translate
Anyone who's ever used the web version knows that you wouldn't be using Google Translate for translating business documents but it does the job if you just need a "get the gist" understanding. And on the app version of Google Translate, there are a bevy of awesome features that will make life holidaying in a foreign country a whole lot easier. The app can now be used offline and has a Word Lens feature that allows you to visually translate a menu or road sign instantly without having to type in any text. How cool is that?
4.
Rates
Can't do the mental math on how much that designer bag you want in the store on the Champs-Elysées costs in RM? Use Rates to get the currency conversion you need. The great thing is, you can select multiple currencies to convert and the app is also a regular unit converter. Now isn't that handy?
5.
World Around Me
This is a location-based app that helps you discover places around you through your phone's camera. Just point your phone camera in any direction to discover all the places of interest, services and food outlets in that direction through the app's Augmented Reality visualisation feature which will tell you what where is and how far away it is from where you are as you walk down the street. Think of it as a 3D city mapper. This app will be especially useful if you're a tourist on holiday searching for an ATM machine, gas station or medical assistance.
6.
BringFido
For pet-lovers who are travelling with their pets, this app will make holidaying with your furry friends an absolute breeze. From mapping out the best trails to finding pet-friendly hotels, this little app does it all to help you create the best holiday with you and your pet.
7.
CityMaps2Go
If you're one to get lost easily or love discovering a city at your own pace during the "free-and-easy" designated times on a tour, this app is perfect for you. It features downloadable guides and maps for over 7,000 destinations that you can pre-load onto your phone without having to worry about an internet connection. Never get lost in a foreign city again.
8.
Expensify
You know how you've gotten a real scare after receiving your credit card statement after returning from your holiday abroad? Keep track of all your holiday expenses with Expensify where you can photolog receipts and import purchase information from your credit cards.
9.
Payback
This app comes in handy when you're travelling in a group and sharing expenses. It helps keep track of who paid for what and breaks it all down at the end so everyone knows how much they need to pay back.
10.
Wifi Map
In this day and age, the greatest fear for any traveller would probably be not being able to connect to the internet. You may lay your fears to rest with Wifi Map. This is a location-based app that utilises the power of crowdsourcing to provide the community of users with lists of routers and passwords. The free version only shows the free Wi-Fi hotspots within a 1.2 miles radius of your immediate or searched location. If you get the in-app upgrade, you'll be able to access a greater set of listings and save maps that can be accessed offline.
Now you know what these amazing apps can do, let us show you what Summit Holidays can do for making travelling easier for you. Wherever you're planning to go on your next holiday, make it a completely hassle-free holiday and let Summit Holidays do all the planning for you.